EXCEED Arrives in Galapagos!
Tuesday August 12, 2008

Exceed decided to take a trip to the Galapagos. This was the first friend we encountered today: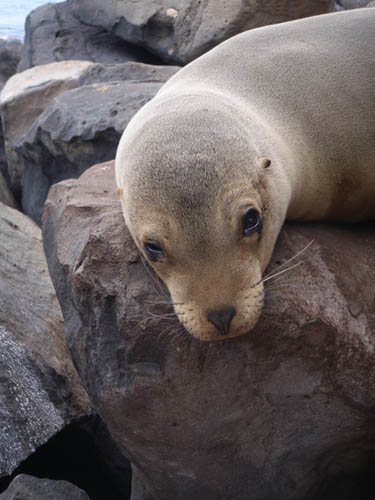 Most people believe the Galapagos is an extremely expensive and difficult place to get to. This is just not the case. We flew 3.5 hours from Miami to Quito, Ecuador. We changed planes in Quito and boarded a similar sized plane bound for San Cristobal, Galapagos. This flight was about 2.5 hours. This is still quite less then going to other exotic destinations such as Hawaii, Fiji, etc.. You then have a choice to take a small cruise ship or you can stay on the islands in a hotel. We opted for the small cruise ship for this trip. We took a short 10 min. bus ride from the airport to the port to find our boat. Before we boarded the boat we found this little guy greeting us. Looking forward to some beautiful sights....


Exceed Blog
Surf Expo 2013
Sep 10, 2013

New Retail Partner Noah's Ark
Jul 25, 2013

Diego in the news!
Feb 16, 2012

Eddie Meyers Shows off his Wake Skills
Jul 13, 2011

Steve Moore Shreds in EXCEED
Mar 22, 2011

Kirsten Gum wears EXCEED
Feb 17, 2011

EXCEED sponsors Kona Surf Classic
Jan 30, 2011

EXCEED and "A Roman Surfer"
Jan 7, 2011

New EXCEED team rider Zach Rhinehart
Nov 10, 2010

EXCEED in Lucy Angel video
Oct 11, 2010


Older Blog Posts >



Leave a Comment