EXCEED Day 6 Galapagos
Sunday August 17, 2008

We spent the night on Santa Cruz Island so we could do some Scuba Diving before we left the Galapagos. Unfortunately the seas were rough and visibility was not great. We went to isla los lobos just off the coast of Santa Cruz. There were about 10 sea lions that were checking us out and playing with us.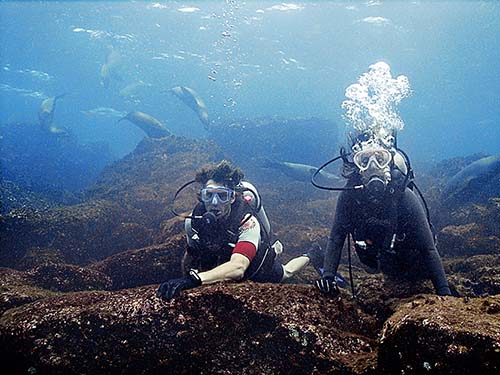 Exceed Blog
Surf Expo 2013
Sep 10, 2013

New Retail Partner Noah's Ark
Jul 25, 2013

Diego in the news!
Feb 16, 2012

Eddie Meyers Shows off his Wake Skills
Jul 13, 2011

Steve Moore Shreds in EXCEED
Mar 22, 2011

Kirsten Gum wears EXCEED
Feb 17, 2011

EXCEED sponsors Kona Surf Classic
Jan 30, 2011

EXCEED and "A Roman Surfer"
Jan 7, 2011

New EXCEED team rider Zach Rhinehart
Nov 10, 2010

EXCEED in Lucy Angel video
Oct 11, 2010


Older Blog Posts >



Leave a Comment