EXCEED in Costa Rica
Wednesday August 19, 2009

The EXCEED family took a trip to Costa Rica this past weekend. We flew Spirit from Ft. Lauderdale to San Jose. Spirit was a disaster but we will save that for another blog. We rented a truck at the airport and drove to our Hotel in Jaco.

Elektra did not waste any time and started right in playing some golf: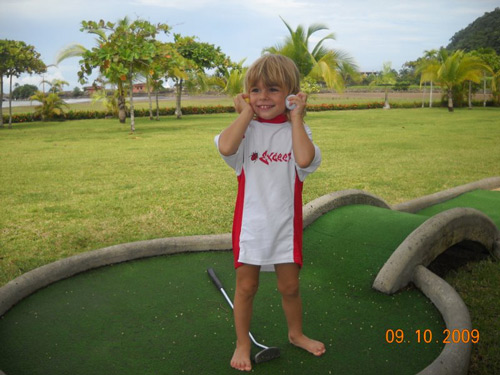 Elektra wore the Eden rash guard as the sun was very strong in Costa Rica.

While Elektra was playing golf the boys decided to go Surfing. We rented some boards and paddled out into the 6 foot waves.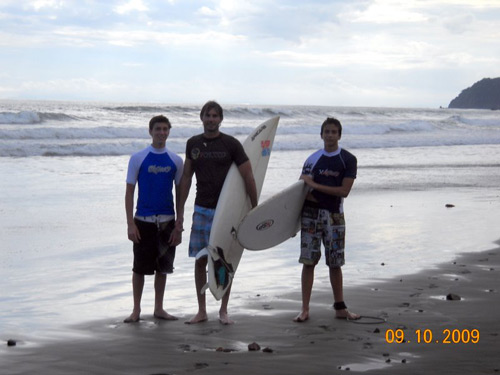 The next day we drove 2 hours south down the coast to Manuel Antonio Park. This park is full of wildlife from Sloths to Monkeys. Elektra loved seeing all of the animals.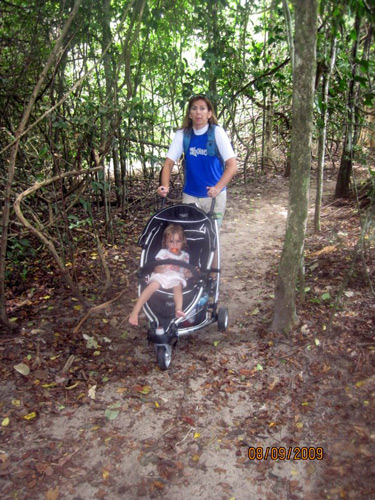 Exceed Blog
Surf Expo 2013
Sep 10, 2013

New Retail Partner Noah's Ark
Jul 25, 2013

Diego in the news!
Feb 16, 2012

Eddie Meyers Shows off his Wake Skills
Jul 13, 2011

Steve Moore Shreds in EXCEED
Mar 22, 2011

Kirsten Gum wears EXCEED
Feb 17, 2011

EXCEED sponsors Kona Surf Classic
Jan 30, 2011

EXCEED and "A Roman Surfer"
Jan 7, 2011

New EXCEED team rider Zach Rhinehart
Nov 10, 2010

EXCEED in Lucy Angel video
Oct 11, 2010


Older Blog Posts >



Leave a Comment